About Us

Our background, expertise and experience helps our clients evaluate the many financial and real estate structures, strategies and techniques that they need to know to make profitable real estate deals and smart financing decisions in today's competitive and volatile real estate and capital markets.
Ron Zimmerman, President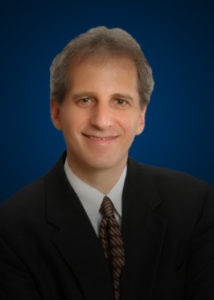 Mr. Zimmerman is president of NetLeaseX Capital LLC, an investment banking firm specializing in raising investment capital for real estate investors and developers.  Mr. Zimmerman is also a licensed real estate broker in the State of Kentucky.
Mr. Zimmerman has more than 35 years of industry experience as a real estate and distressed debt investor, raising debt and equity for real estate investors and developers, and real estate brokerage.  He has significant expertise in structuring real estate financial transactions, investment analysis, and the restructuring and workout of commercial and consumer loans.  
Mr. Zimmerman has experience in tiered financing of acquisitions, financial restructurings, and leveraged recapitalizations and worked as a consultant to real estate investors and developers on a national basis and acting as a strategic advisor for clients in complex IRC Section 1031 tax-deferred exchange transactions, net lease financing, and sale/leasebacks.
Mr. Zimmerman has written three articles for the Scotsman Guide, an industry publication for commercial real estate lenders and mortgage brokers.  Mr. Zimmerman's first featured article on raising preferred equity, entitled, "Strategizing with Preferred Equity", was published in the December 2018 issue.  The second featured article entitled "Throw Out A Lifeline"  and follow-on article "Ride To The Rescue" were published in the July and August 2020 issues, respectively, and discuss rescue financing which many real estate investors may need to raise to cover negative cash flow during the COVID-19 crisis.
Mr. Zimmerman graduated with honors from the University of Cincinnati College of Business Administration, majoring in Real Estate and Finance.
Mr. Zimmerman can be reached at NetLeaseX Capital LLC, 119 East Court Street, Cincinnati, Ohio  45202, (513) 621-1031, or via e-mail at ronz@NetLeaseX.com.